Published: 21st May 2019
Our Service Centre approaches 1 year old!
When first opened, our Service and Van Conversion Centre in Leeds was designed to be a destination which would enable us to carry out customer installations in the local area. As part of the expansion, we also employed a fully qualified driver who could collect and return customer vehicles once our engineers had finished the installation. It also helped us to expand further into the Van Conversion market and really establish ourselves as serious contenders. To see how we can further improve the safety, storage and efficiency of your van fleet, visit our Van page here.
Location is key, and the choice to have a facility such as this within half a mile of both the M621 and M62 motorway network meant it has proved perfect when it has come to the collection of customer vehicles. It has allowed us to reach out to an even wider network, with a slow and steady increase in our customers requesting to use the Service Centre as it means less downtime for their staff and business resources.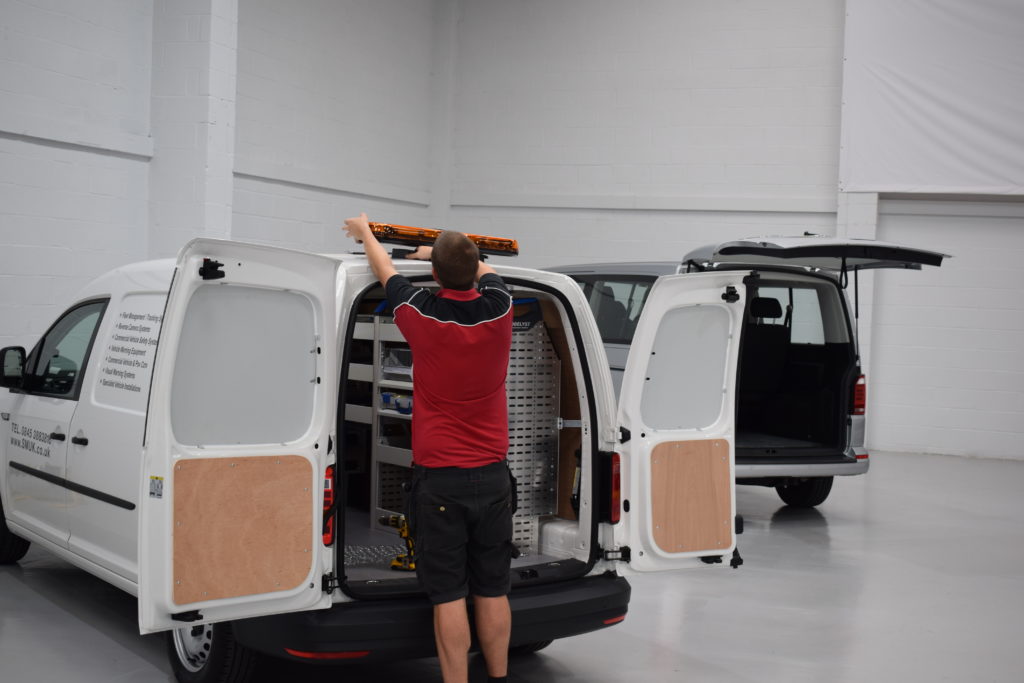 With almost a year to the day from when we got the keys and the first installations were performed, we are proud to say that its purpose has certainly been fulfilled! When the new '19 plate registrations were released we were able to meet the demands of customers who needed their vehicles completed as soon as possible. The 10,000 sq.ft facility allows us to work on up to 16 HGV's at any one time using a small team of our qualified engineers.
It has proved to be a worthwhile investment for the business and allowed us to take the next step and expand further. We have created new positions within the business, taken on an apprenticeship to be based at the workshop and are now seeing a vast number of vans coming through our doors for conversions.
This is our centre today…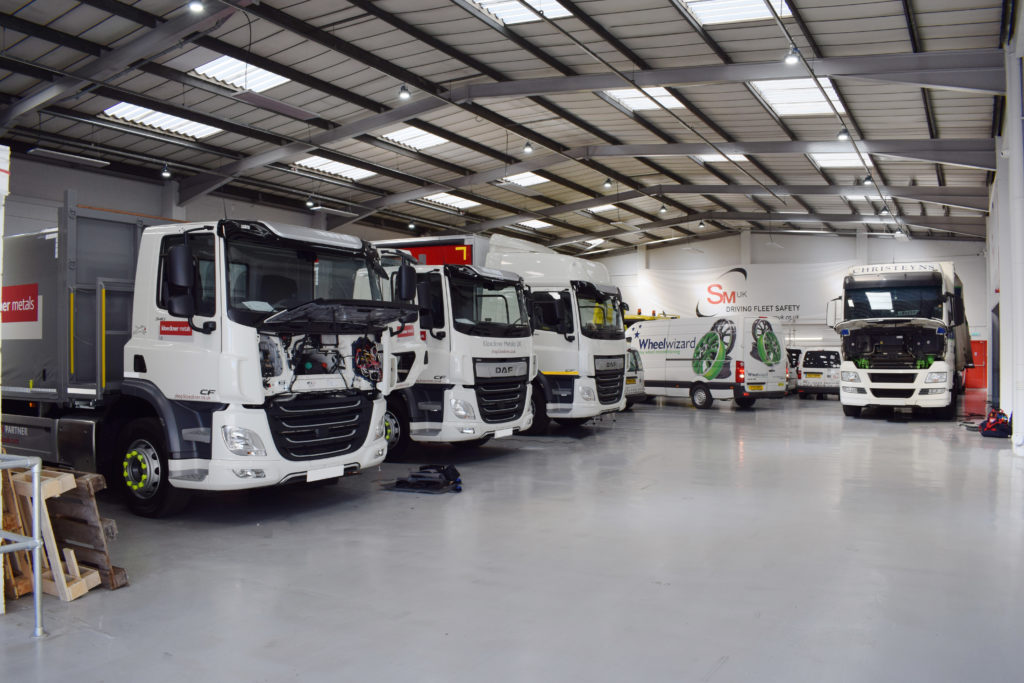 All of the services which we are known for completing across the UK to a high standard are available through our Service Centre.  With several different packages now available on finance through SM UK, which do you require?
FORS Packages
HS2 Packages
4 Camera System + Hard Drive
Get in touch with one of our team today on 0845 388 3816 or email 'enquiries@smfleet.co.uk' for your own, bespoke quotation.