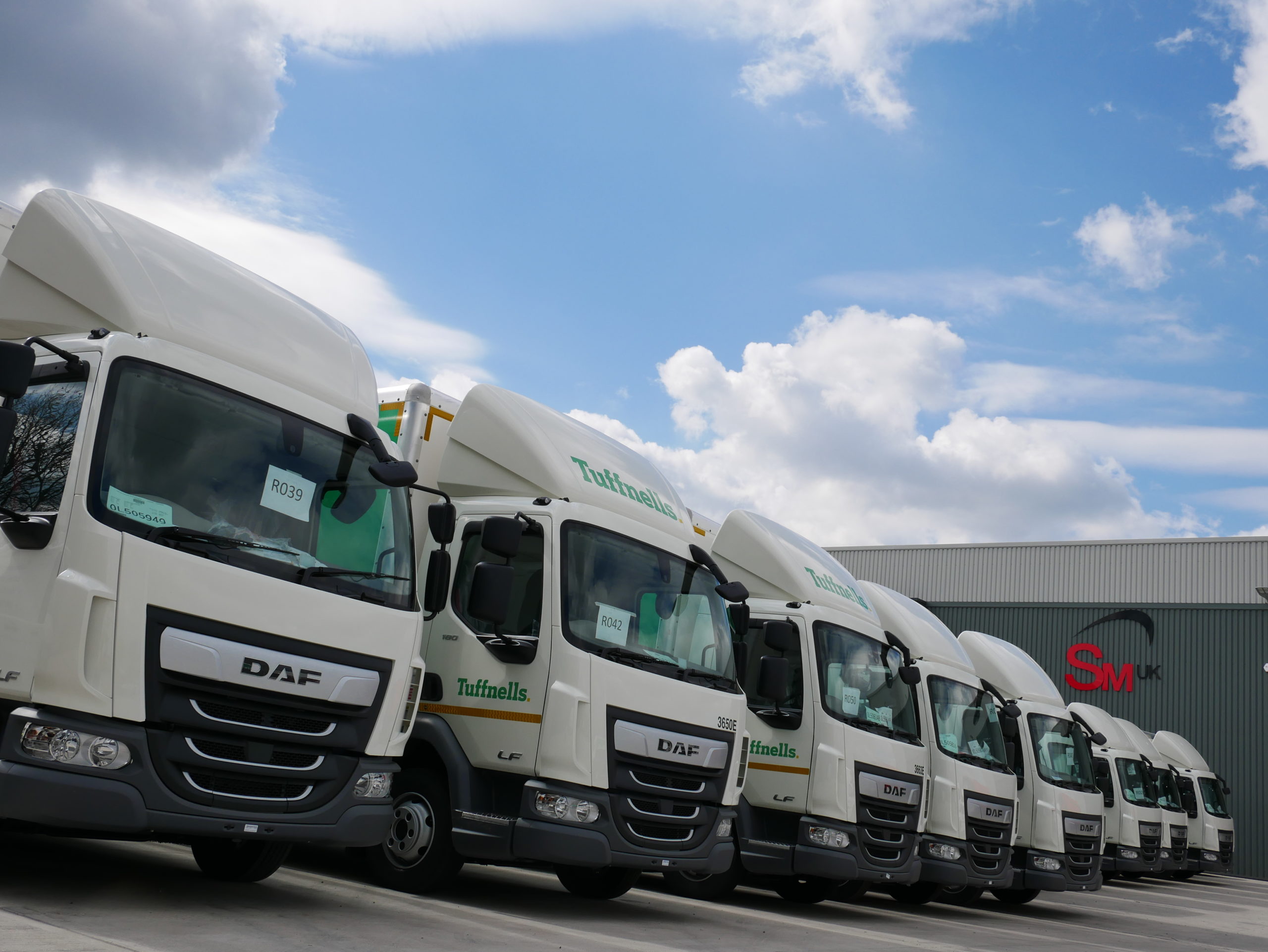 SM UK & Tuffnells
SM UK, which recently announced it will open a £4m, 35,000 sq ft Leeds headquarters and northern workshop this summer, along with a drive to recruit 30 new engineering and office staff, began the work for Tuffnells in March.
The contract involves fitting safety systems designed to protect cyclists and other road users and help prevent accidents.
The installation involves mobile digital recorders fitted to capture footage from 360-degree cameras and monitors; cycle sensors installed down vehicles' near-sides and alarms to alert drivers of any obstruction, while cyclists and pedestrians are warned when a vehicle is about to make a left turn.
The high-tech equipment also includes a white-noise alarm activated when a vehicle reverses, and work lamps to provide additional lighting for people working around a vehicle at night.
The Spec
Full safety system includes:
• Brigade Five camera system
Nearside, Offside, Forward Facing, Reverse and Load/Trailer cameras
• 1TB Mobile Digital Recorder
• Cycle Minder Sensor System
• Left Turn Warning
• x2 Worklamps
"We see this process with SM UK as future-proofing our vehicles and creating a stress-free environment for our drivers so that they can carry out their roles in safety and comfort."
"Safety is paramount for us and the bottom line is that it's also fundamental to our success and continued growth as a logistics business."
Simon Parsons, Fleet & Services Director, Tuffnells
Looking for something similar?
Whether you want the same solution as you've seen in one of our case studies, or you're looking for a bespoke solution, get in touch with one of our specialists today, and we'll be able to help from there