Published: 16th May 2018
Van Conversion & Service Centre Launch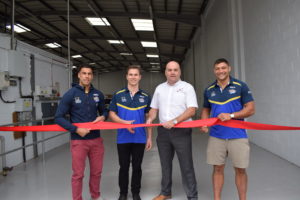 Leeds Rhinos players Joel Moon, Ryan Hall & Matt Parcell recently attended the grand opening of SM UK's new Fleet Service Installation Centre in Leeds. SM UK has sponsored Leeds Rhinos for 5 years, also sponsoring the newly formed women's team.
SM UK is one of the country's leading auto electrical installation companies and has been in the business of delivering bespoke safety solutions to Britain's biggest vehicle and logistic operators for over 18 years. Their aim is to protect drivers and their vehicles by giving them an extra eye and ear on the road as they travel from A to B.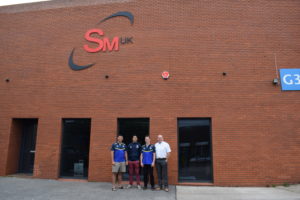 SM UK is recognised for high standards of technical knowledge, fitting capabilities and customer service. With fully qualified and insured auto electricians, every service is carried out by uniformed staff providing a polite, professional and seamless service.
They have recently expanded their operations to include a Van Conversion & Service Centre located in Leeds. It is a one stop fitting centre for Commercial Vehicles & Vans, with services including commercial vehicle safety solution installations, van conversion services & de-fleet services.
'It's a really impressive centre and great to see the business expanding. I have had reverse sensors and a dash cam installed by SM UK and the quality of the products is the best out there. The service is always great, and I would definitely recommend Steve and the SM UK team to anyone' – Matt Parcell, Leeds Rhino's Player.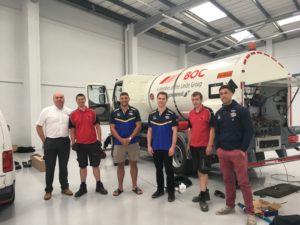 Whether your needs are complex or simple, SM UK can provide a solution and service that you can rely on. For bookings and more information contact 0845 388 3816 or enquiries@smfleet.co.uk.
May 2018