Published: 14th May 2019
TipEx/TankEx – What to Expect from SM UK?
Once again this year, SM UK are proud to say that we will be attending the TipEx/TankEx show. Based around the success we found from exhibiting at the show last year, the decision was made to re-attend this year but with a larger presence! Our stand for this year, A14 will allow us to really showcase the 2 sides to our business…more on this below. With a whole 60 sq.m to play with, there will be plenty happening for you to come and see us! Just like last year, we will be demonstrating a lot equipment from one of our largest partners – Brigade.
Who are Brigade?
Brigade Electronics is a market leader in vehicle safety systems with a comprehensive range of products to reduce the risk of collision and maximise efficiency, including camera monitor systems, reversing alarms, ultrasonic proximity sensors, digital recorders and a thermal image camera. They are a global company with solutions to suit all commercial vehicle and industry types.
Brigade has been pioneering the cause of reversing safety since 1976, when they introduced the very first reversing alarm to Europe.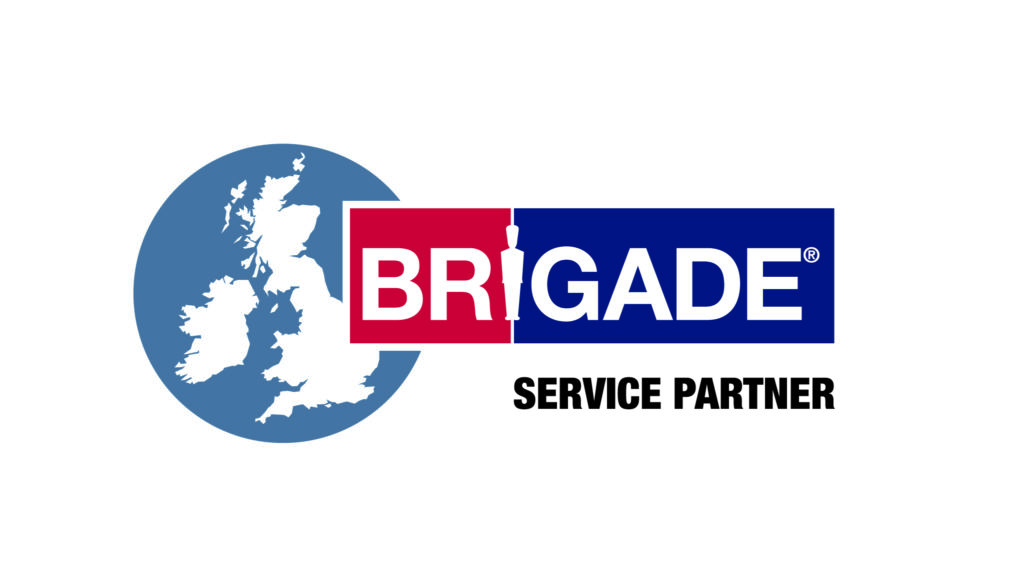 What will be on display?
One of our largest customers, LSS Waste Management in Leeds have kindly allowed us to borrow one of their brand new Scania XT Skip lorry's which we have kitted out with the following equipment to make sure it is ready for this year's show:
4 camera system plus Driver Camera
7 inch monitor
FrontScan
BackScan
4 Sensor Cycle Minder kit
Left Turn Warning Alarm
Night Time Cut Off switch (NTCO)
HALO Cycle Minder system
LED Strobe lights (front & rear)
4ft Beacon Bar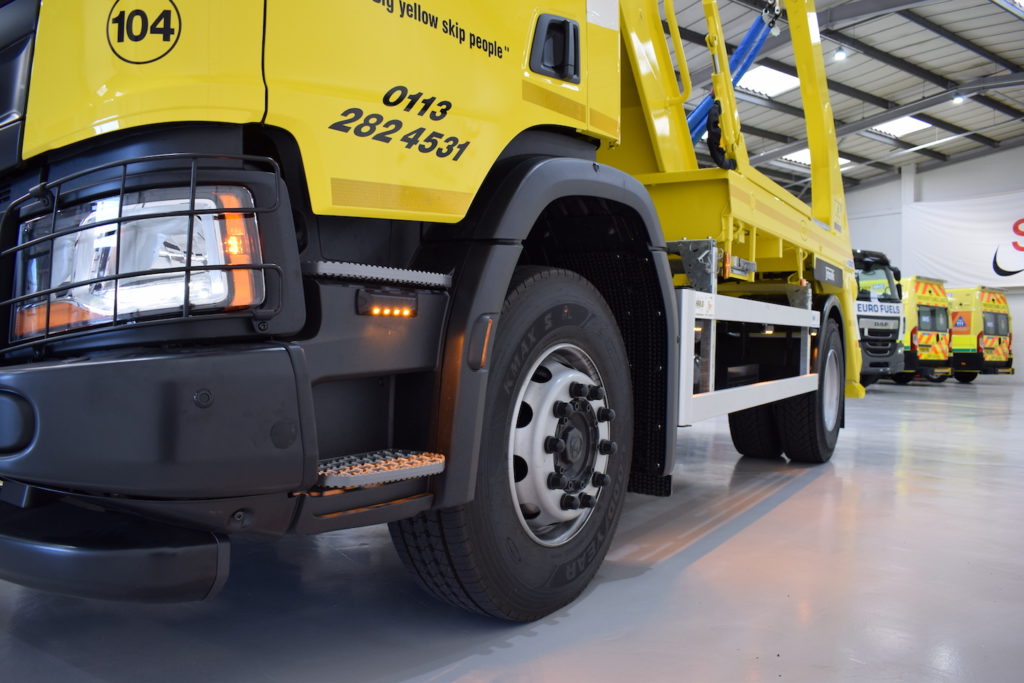 All of the equipment will be available for a live demonstration, as well as us showing footage from how these systems have previously helped customers.
As mentioned about, our stand will be split almost into two. One side to represent the safety awareness systems we install onto HGV's and the second half of our stand this year will feature our Van Conversion demonstration vehicle. This vehicle has been loaded with a lot of equipment to properly showcase what we can install into vans. This equipment is from a range of carefully chosen, UK-based manufacturers which we are working with to help improve van fleet metrics.
Sortimo racking storage solution plus ply-lining
Rhino Products external safety and storage features
ECCO safety beacons and lights
Brigade camera system
External handwash system
Interior lighting system
Just like with the Scania truck, all the equipment on our demonstration van will be available for demonstration on the day!
During the period of the event, we will have a selection of our specialists on the stand ready to answer any questions you may have from "where do the cameras get installed onto on different manufacturer vehicles?" to "how many sensors can you have down the nearside of your vehicle?" Strategically placed around the country, all of our Account Managers and Specialists will be at the show so who should you speak to?
Lloyd looks after the North of the country for us. Should your site be located anywhere north of Yorkshire and Staffordshire, consult with Lloyd.
If your offices are located south of these regions up to Worcester and Cambridgeshire, speak with Ben who looks after the Midlands!
Anywhere south of these regions is looked after by David; our southern specialist.
If you're looking to know more around how your van fleet can be converted, and also have their safety improved in a similar way to how we dress HGVs, speak to Chris, our Van Conversion specialist!
If you would like to book an appointment to have a consultation with any of the above, please drop an email to 'marketing@smfleet.co.uk' or call 0845 388 3816 and the necessary arrangements will be made!