Published: 9th September 2019
SM UK approaches 20 years old!
From small beginnings in a garden shed, to now having 2 offices a Service Centre and the potential to opening of a new facility too, you could say we've come quite far. We're now proud to say that we have a 45-strong team of fully qualified engineers installing safety equipment onto commercial vehicles across the UK to the high standard we are known for. But how have we got here and what else have we been up to since we started? Take a look below, and see how we've developed into the business we are today!
2000
SM UK first opened. With just 2 engineers and a garden shed as an office to process paperwork in, SM UK had begun!
2006
Following a few successful years of becoming established and getting the SM UK branding known, it was now the time to take on an extra engineer to help with the slow and steady increase in work SM UK was experiencing. As well as this, because so the volume of work being carried out and the demand for services, SM UK now required a proper office environment – not a shed!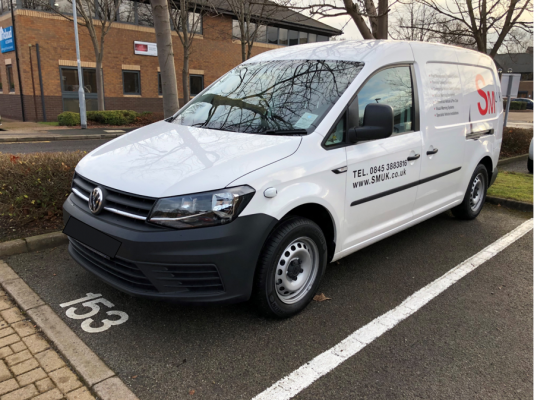 2009
By this year, 9 years after first starting, SM UK could now boast that it had 10 engineers working across the country carrying out installations. The Head Office was also moved to another, new location which had the space to hold a warehouse full of stock. The team of engineers were now supported by a new Admin and Bookings team who were based in the office in Leeds.
2010
Due to a rapid expansion and a new, higher demand for SM UK's services (partially due to the team of 17 engineers), the Head Office was moved (along with all the stock) to a new office in Kirkstall capable of holding a larger amount of stock as well as the Admin and Bookings team.
2012
The year of the London Olympics! SM UK now had 22 engineers improving vehicle safety across the country for SM UK. Due to the demand for our services, we had to redesign the Kirkstall office we moved to in 2010 to accommodate a larger amount of stock.
2014
Given that SM UK now held a strong, loyal and large workforce we felt it was the right time to take on our second salesman to help expand our reach further across the UK. As part of the development of staff, SM UK launched their Apprenticeship scheme by taking on their first Apprentice to work their way up to be a fully qualified engineer with us.
2016
In this year, we hired our 3rd sales man and had now grown our engineering team up to 30. Just like last time, we expanded our engineering team to make sure the new demand brought in by the sales team could be met.

2017
As the SM UK was becoming more well known, there was also an increase in our installation services, so the decision was made to hire another sales man to make sure we had a person who could focus on looking after each quarter of the country. But also at the same time, allowing them to focus on more local businesses and expand our reach deeper into the region. Having moved to Unit 18 a few years back, the opportunity arose to purchase an office opposite (Unit 13). Once we'd purchased Unit 13, the old office we were in (Unit 18) shortly came up for sale. As our engineering team was slowly growing, we purchased Unit 18 too and turned this into a Training Centre for our engineers and new staff.
2018
As part of our expanded service offering for our clients, the Directors started to look into the option of a having a Service Centre close to the Head Office, whereby vehicles would be brought to the facility for installations and conversions. The centre would serve a dual purpose and also be a destination should a current vehicle with our equipment installed require a repair.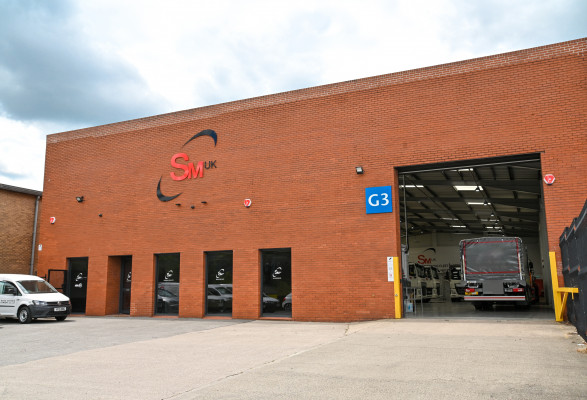 2019
What is next..? This is our new Midlands Workshop, opening late 2019: