Published: 20th July 2019
Safe Contractor Approved
What is safe contractor?
SafeContractor connect contractors and companies who share the same values: people who want to grow their businesses by working together without compromising safety, sustainability or ethics.
Through their online contractor management system, they help businesses demonstrate their commitment to compliance. They do this by providing the market-leading health and safety accreditation and SafePQQ verification, aligned to SSIP and PAS91 requirements.
How do you achieve it?
To hold this accreditation us (SM UK), as a business who operate with a nationwide fleet of engineers, can give you a peace of mind that their Health and Safety paperwork is compliant and up to date as well as following sustainable and ethical practices. When an engineer of ours visits a customer site, this accreditation proves that we know the latest health and safety procedures and can be trusted to work on the vehicle required without the need to be monitored.
We're proud to say that we have recently secured this accreditation for another year! Another year of being recognised as working in a compliant, safe manner. And another year of providing peace of mind to our customers when working on their sites!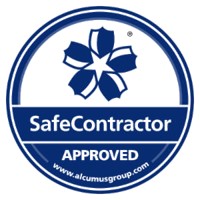 Thank you to all those who helped us achieve this status!
To found out more about being SafeContractor accredited, visit their website here.